Meet Clifton B. Baldwin DDS, PLLC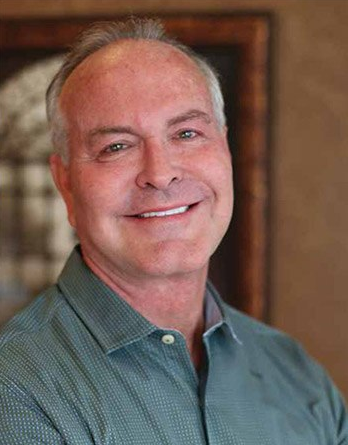 Background and Credentials
Dr. Baldwin graduated from the UT Dental School-Houston Branch in 1984. An "avid learner" dedicated to continuing education, Dr. Baldwin stays up-to-date on the latest innovations. He is an Invisalign specialist, laser-certified, and a soft tissue perio dentist. As a result of his education and experience, Dr. Baldwin has rarely needed to refer his patients out.
A Sincere Passion for Dentistry
Practice makes perfect. With over 35 years of experience practicing general and cosmetic dentistry, Dr. Clifton Baldwin stopped counting the number of cosmetic smile makeovers, porcelain veneers, and crowns he's provided long ago. What matters to Dr. Baldwin is providing high quality dentistry using the latest technology combined with friendly, patient-centered care. In turn, this creates happy, satisfied patients with smiles so beautiful, they speak for themselves. "I'm blessed with a tip-top team who is passionate about providing an exceptional dental experience for our patients," Dr. Baldwin said, "We're not about volume; we focus on providing quality dentistry and personalized care in a family-oriented environment. We strive to create a strong bond and trusting relationship with our patients. When patients allow us to make a difference in their lives by helping them achieve a beautiful smile and optimal oral health, that's what counts for us." Dr. Baldwin also notes the strong link between your oral health and your overall health. He commented, "Our patient evaluations include a health history or update, oral cancer screening, and more. Conditions such as acid reflux, cardiovascular disease, and diabetes can often be detected during an oral exam, even before they have been diagnosed by a medical doctor."
In his free time, Dr. Baldwin is active in the community and enjoys golfing, fitness, and custom car shows.